Daniel W. Whitehead, MD, FACR (RETIRED)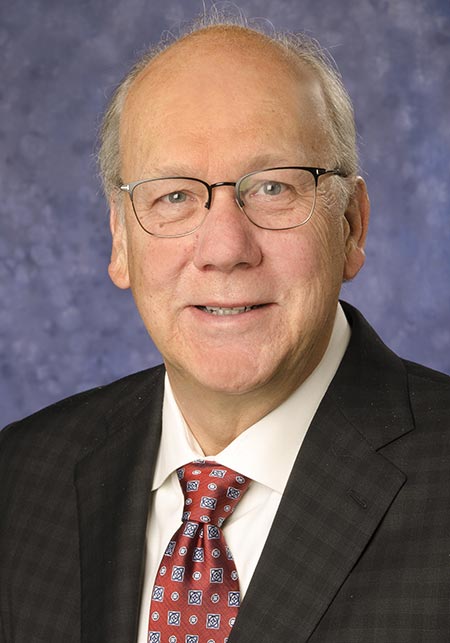 Clinical Interests:
Vascular and Interventional Radiology
Breast Radiology, Breast MRI
Evaluation of Pneumoconioses
Board Certification:
American Board of Radiology, Diagnostic Radiology, 1981
Vascular and Interventional Radiology, 1997
Fellow of the American College of Radiology, 2010
Professional Training:
Residency
Indiana University Medical Center, 1977-1981
Radiology Residency
Medical School
Indiana School of Medicine, 1973-1977
Undergraduate
Indiana University, 1969-1973
Bachelor of Science in Biology
Additional Training:
NIOSH B-reader, 1997-present
Experience:
Evansville Radiology, PC, 1981-present
Biography:
Dr. Whitehead was born and raised in Evansville, Indiana. He is an active leader in the Deaconess Hospital health system and is currently serving as the President of the Deaconess Medical Staff and the Chairman of the Deaconess Medical Executive Council.  Hospital involvement also includes serving on the Deaconess Hospital and Deaconess Healthcare System Boards of Directors.  In the past he has served in numerous leadership positions for the Vanderburgh Medical Country Society.
As an interventional radiologist, he specializes in minimally invasive image-guided procedures to diagnosis and treat disease. Common procedures include vascular access, percutaneous biopsies, percutaneous drainage procedures, dialysis graft and fistula evaluation, vascular stenting, and nephrostomy tubes. Dr. Whitehead worked jointly with the Deaconess Vascular Surgery Department to establish the first aortic stent graft program in the Tri-State area.
Dr. Whitehead has been a past Director of the Deaconess Breast Center.  In additional to interpreting mammographs and performing breast biopies, he is proficient in the interpretation of breast MRI.
Dr. Whitehead is one of approximately 300 physicians in the United States who are practicing NIOSH B-readers.  This distinction is reserved for physicians who demonstrate proficiency in the classification of chest radiographs for pneumoconioses using the International Labour Office (ILO) Classification System.
Community involvement is important to Dr. Whitehead. He has served on the Evansville Day School Board of Trustees, the Campaign Cabinet for the United Way of Southwestern Indiana and most recently on the Medical Resource Council for the Gilda's Club of Evansville.
Professional Memberships:
American College of Radiology
Radiologic Society of North America
American Roentgen Ray Society
Indiana Radiologic Society
Vanderburgh County Medical Society
Indiana State Medical Association