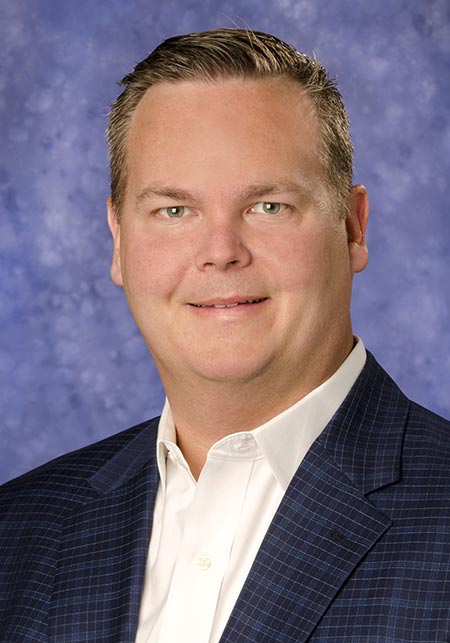 Clinical Interests:
Vascular and Interventional Radiology
Vertebral Kyphoplasty
Coronary CT Angiography
Breast Imaging
Board Certification:
American Board of Radiology, Diagnostic Radiology, 2004
Professional Training:
Fellowship
Miami Cardiac and Vascular Institute, 2004-2005
Vascular and Interventional Radiology
Chief Resident
University of Tennessee, 2003-2004
Diagnostic Radiology
Residency
University of Tennessee, 2000-2004
Diagnostic Radiology
Internship
University of Tennessee, 1999-2000
Internal Medicine
Medical School
Indiana University School of Medicine, 1995-1999
Doctor of Medicine
Undergraduate
DePauw University, 1991-1995
Bachelor of Science, Chemistry
Graduate
Johns Hopkins Carey Business School, 2021
Master of Business Administration
Additional Training:
American College of Radiology Certificate of Proficiency in Cardiac CTA
Experience:
Evansville Radiology, PC, 2005-present
Biography:
Dr. Meyer was born and raised in Evansville, IN.  As an interventional radiologist, he specializes in minimally invasive image-guided procedures to diagnosis and treat disease. Common procedures include vascular access, percutaneous biopsies, percutaneous drainage procedures, dialysis graft and fistula evaluation, vascular stenting, and nephrostomy tubes. He is one of a few select physicians in the Tri-State Area performing vertebral kyphoplasties.  Dr. Meyer attended an intensive training program in Cardiac CTA offered by the American College of Radiology.  Dr. Meyer is the primary radiologist involved in a coronary artery disease screening program offered by Deaconess Health System.
Dr. Meyer has been involved in multiple research projects throughout his years of training. He was selected to receive the prestigious Golden Apple Award for his excellence in medical student teaching. Dr. Meyer has carried on this tradition of teaching by serving as the primary preceptor for the Deaconess family practice residents' Radiology rotation.  Administrative appointments include: Trauma Committee and Deaconess Health System Magnet Nursing Accreditation Committee.  In 2010, Dr. Meyer was honored with inclusion on the list of America's Top Radiologists.
Professional Memberships:
American College of Radiology
Radiologic Society of North America
American Roentgen Ray Society
Indiana Radiologic Society
Vanderburgh County Medical Society
Indiana State Medical Association
Society of Interventional Radiology
Vascular Access Society of the Americas
Roles served for ERAD
Radiology Liaison, Trauma Committee, Deaconess Health System, 2011-present
Radiology Liaison, TAVR Committee, Deaconess Health System, 2016-present
Medical Executive Committee Deaconess Health System, 2015-2019
Chief, Department of Radiology, Deaconess Health System, 2015-2019
President, ERAD, 2019-present