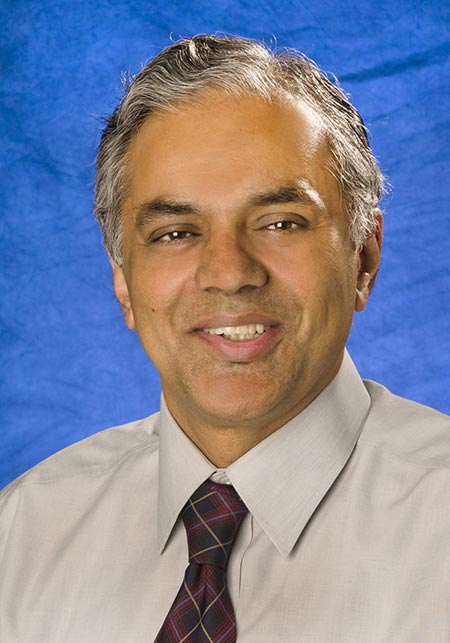 Clinical Interests:
Cross Sectional Imaging
Thoracic Imaging
High Resolution Chest CT
Virtual Colonoscopy
Gynecological Ultrasound
Abdominal MRI
Board Certification:
American Board of Radiology, Diagnostic Radiology, 2001
Professional Training:
Fellowship
Harvard Medical School and Brigham and Women's Hospital, 2002-2003
Thoracic Imaging Fellowship
Thomas Jefferson University Hospital, 2001-2002
Cross Sectional Imaging Fellowship
Residency
Medical Center of Delaware, Christiana Care Health System, 1997-2002
Radiology Residency
Government Medical College and Rajindra Hosptial, 1990-1992
Radiology Residency
Internship
Mount Sinai School of Medicine, Queens Hospital Medical Center, 1996-1997
Internal Medicine Internship
Government Medical College and Rajindra Hospital, 1998-1990
House Officer in Radiology, General Surgery, Orthopedic Surgery, and Dermatology
Medical School
Government Medical College and Rajindra Hospital, 1982-1987
Bachelor of Medicine and Bachelor of Surgery
Experience:
Evansville Radiology, PC, 2006-present
Yale University and Yale New Haven Hospital, 2004-2006
Assistant Professor of Radiology
New Haven, CT
VA Connecticut Healthcare System, 2003-2006
West Haven, CT
Biography:
Dr. Cheema was born in Patiala, Indian.  He has extensive radiology training and has completed fellowships in both cross-sectional and thoracic imaging. Dr. Cheema began his career in academics and earned the Fellow Education Award from Brigham and Women's Hospital.  He was active in teaching Harvard medical students during his fellowship year. He has a particular interest in research and was honored with the distinguished Roentgen Resident Research Award from the Radiological Society of North America Research and Education Foundation in 2001.
Dr. Cheema has had research published in the Journal of Thoracic Imaging, Radiographics, and Radiology.  He has given many presentations to medical societies, including Radiological Society of North America, American Roentgen Ray Society, American Association of University Radiologists, and the Indian Radiological and Imaging Association.  He has served on the Member Resource Committee and Membership Development Committee for the American College of Radiology.​
Dr. Cheema is one of approximately 300 physicians in the United States who are practicing NIOSH B-readers.  This distinction is reserved for physicians who demonstrate proficiency in the classification of chest radiographs for pneumoconioses using the International Labour Office (ILO) Classification System.  Locally, Dr. Cheema is involved in the Deaconess Lung Tumor Conference.
Professional Affiliations include:
American College of Radiology
Radiologic Society of North America
American Roentgen Ray Society
Indiana Radiologic Society
Vanderburgh County Medical Society
Indiana State Medical Association
American Institute of Ultrasound in Medicine
American Association of physicians of Indian Origin